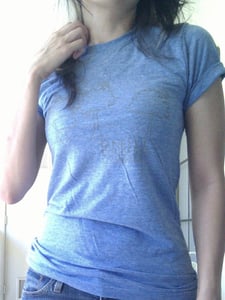 $

19.99
Athlete Blue crew neck with Silver ink
Graphic designed by Jane // Trees enjoy umbrellas too.
American Apparel Tri-Blend for super soft comfort. Fit for all occasions including horse riding, video gaming, date night, or night in with your teddy.
Unisex sizes: tend to run an eensy large, shrink a little length-wise after first wash.
Available sizes: XS, S, L
Unisex.
M, XL SOLD-OUT!
*Black & Blue shirts have the same design.